Biei Shrine, located in the town of Biei in Hokkaido, is a beautiful shrine where Japanese tradition and natural beauty harmonize. Biei Shrine is a popular power spot for love and good relationships, with many hidden hearts within its precincts. In this article, we will introduce the history, features, and reasons to visit Biei Shrine. 
I recommend this SIM card for traveling in Japan. This SIM card works well because it uses DoCoMo's network. DoCoMo is one of the most reliable networks in Japan.
Nippon SIM for Japan 15days 4G-LTE Data Docomo Network, QR Code)
History and Background of Biei Shrine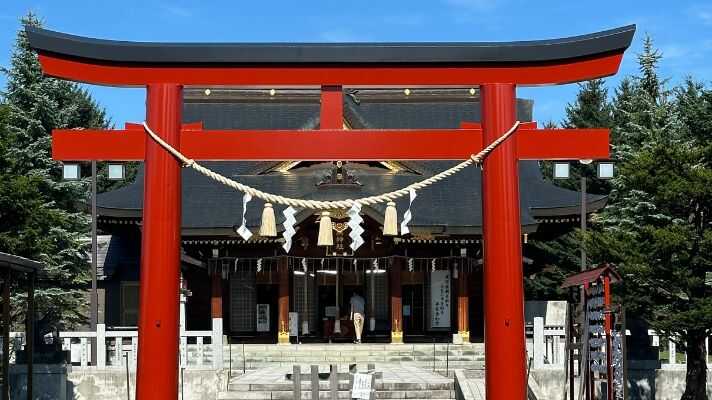 Biei Shrine was founded in the early 1900s. It was founded by local residents of Biei Town and is enshrined as the guardian deity of the region. Situated just a few kilometers from the heart of Biei Town, the shrine is surrounded by a stunning natural environment and attracts many tourists and worshippers.
The deities enshrined at Biei Shrine are:
Amaterasu Omikami (天照大神)
Izanagi no Kami (伊邪奈岐神)
Izanami no Kami (伊邪奈美神)
Ketsumiko no Kami (家都御子神)
Ookuninushi no Kami (大國主神)
Shrine Buildings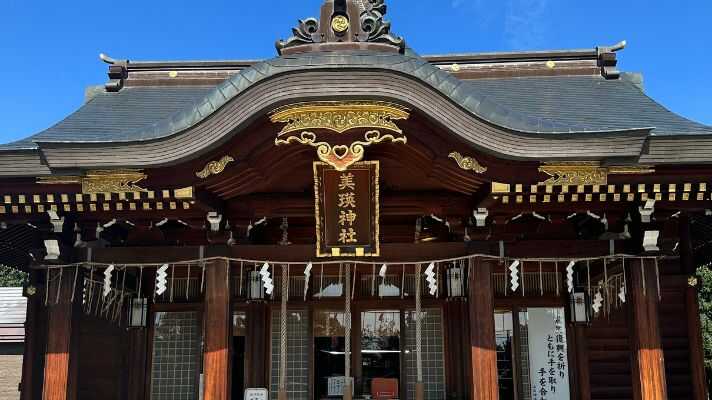 The main hall of Biei Shrine reflects traditional Japanese architectural styles and is adorned with beautiful roofing and carvings. Within the shrine grounds, there are gardens and walking paths where visitors can enjoy serenity and peace. The area around the shrine has also been developed into parks and promenades, allowing visitors to fully immerse themselves in Biei's natural beauty.
Temizuya (water ablution pavilion)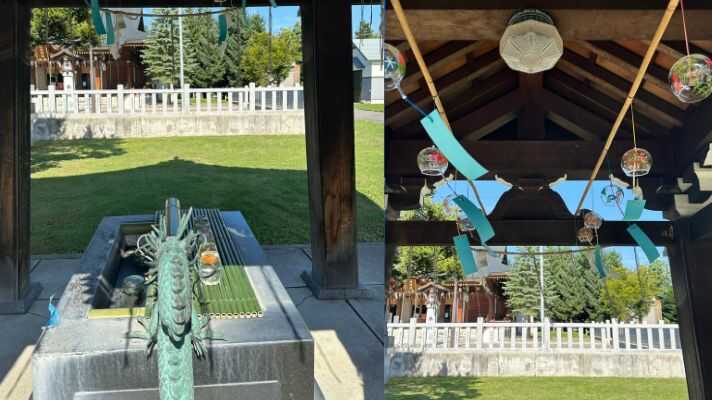 Biei Shrine features a beautiful temizuya (water ablution pavilion) adorned with wind chimes and flowers.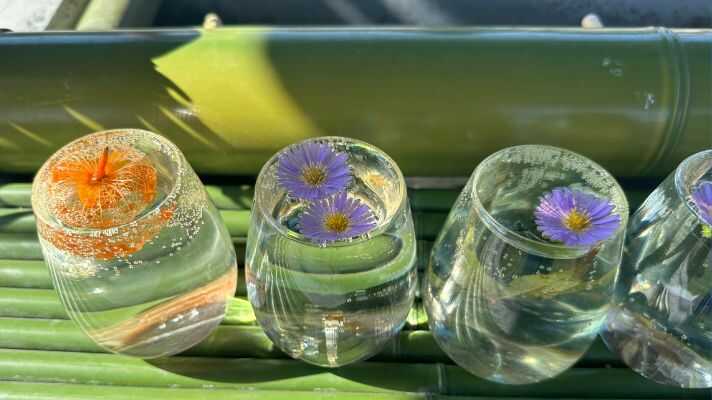 During the summer, you will find many wind chimes and flowers in the water.
Reasons to Visit Biei Shrine
Reasons to Visit:
Stunning Natural Environment: Biei Shrine is surrounded by ever-changing scenic beauty, making it an attractive destination for nature enthusiasts and photographers.
Tranquility and Peace: The shrine's grounds exude a quiet and peaceful atmosphere, providing visitors with a sense of relaxation and serenity.
Culture and Tradition: For those interested in traditional Japanese shrine architecture and culture, Biei Shrine offers a valuable and enriching experience.
To get to Biei Shrine, from JR Biei Station, take the Dohoku Bus bound for Shirogane Onsen (Shirogane Hot Springs) for 10 minutes and alight at the Maruyama stop.
Biei Shrine is a place where the beauty of nature and Japanese tradition come together. When visiting Hokkaido, it is a must-see attraction. It offers a perfect opportunity to immerse yourself in Japan's culture and history while enjoying the breathtaking landscapes. Be sure to pay a visit.
If you are interested in Hokkaido, read the following books.
My Hokkaido: The Ultimate Guide to Japan's Great Northern Islands
Super Cheap Hokkaido: The Ultimate Budget Travel Guide to Sapporo and the Hokkaido Prefecture